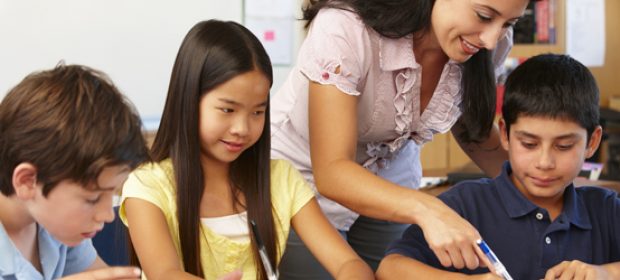 (Last Updated On: February 21, 2022)
As a rough guide, a teaching assistant salary can vary from £13,000 up to £17,500 based on a full-time permanent position.
Higher level teaching assistants can earn between £17,000 to £24,000 to take into account their extra qualifications and responsibilities. Higher level teaching assistants may be asked to teach a whole class unaided at times.
An enhanced teaching assistant salary is usually paid to assistants working in special schools where pupils will have a variety of special education needs. The same is true of teaching assistants working in special units in mainstream schools.
There is currently no nationally agreed teaching assistant pay scale in the UK, resulting in regional variation. Educational authorities around the country usually include a teaching assistant pay scale in their local government officer pay scheme. It is important to recognise that a teaching assistant's hours and terms of employment can also vary greatly in different regions.
Permanent full-time contracts are sometimes offered and assistants employed on these terms will be paid throughout the year including school holidays, beginning work each school day between 8.15 and 9am and finishing between 3.15 and 4pm as stipulated by the individual school.
It is more usual for teaching assistants to be employed on a school hours contract. This means that the assistant will be paid pro rata for working during term time only. For these contracts the employee will be paid for working between thirty-nine and forty-three weeks of the year but not paid for school holidays.
During the working weeks the post holder will accrue holiday of several weeks to be taken at the school and assistant's mutual convenience. The post holder's yearly salary may be divided into twelve monthly payments so that a salary payment is received even in the weeks when they are not at work.
School hours contracts may be offered on a permanent basis in which case the assistant is guaranteed work every year and may earn extra holiday or pay for long service.
Temporary school hours contracts are also available but mean that the assistant is employed at the school for one school year (or term) only with no guarantee of continued employment during the next school year.
Casual contracts also exist with assistants being asked to work for short periods of time to cover sick or maternity leave of post holders in more permanent employment.
A final type of contract is available for teaching assistants to work with one particular child only where the child has special or additional education needs.
In this situation the assistant's job lasts only as long as the child they look after attends the school with no guarantee of continued work beyond this time.
For teaching assistants on permanent contracts there should be the opportunity to join the local authority's pension scheme with all associated benefits. In addition to this, teaching assistants may wish to consider joining a union which will offer a number of benefits including indemnity insurance and representation in the workplace.
In summary, pay and conditions for teaching assistants can vary widely around the country but in general offer higher salaries for posts with increased responsibilities. A variety of contracts are available but all have the advantage of family friendly hours and holidays.