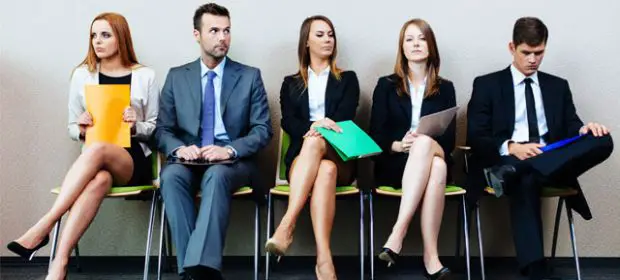 If you're thinking of applying for a position as a teaching assistant in either a primary or secondary school, you may find that it is a competitive field.
If you want to boost your chances of securing an interview and winning the position for yourself, you need to make sure that you can bring something really special to the post and stand out from the competition.
Here are five suggestions for ways that you can improve your chances at your next TA interview.
1. Volunteer
One of the best ways to gain experience in a school is to go in as a volunteer. This is easier if you already have children in the school, but even if you don't, most local schools are crying out for volunteer helpers who can assist with tasks such as one to one reading with pupils.
This will not only give you something extra to add to your CV but may also lead to securing a full-time position if the school requires a teaching assistant in the future.
They are much more likely to offer the vacancy to someone that they already know and trust and who has built up a relationship with the pupils.
2. Signup with a Supply Agency
If you want to secure a long term teaching assistant position, one of the best ways to go about it is to sign up with a day to day supply agency first. Registering with an agency is very simple and they will be able to offer you daily assignments that will add greatly to your CV.
You will also have a wealth of experience from different schools to discuss at your next interview. Not only that but day to day cover may well lead on to a longer-term position if you impress the school.
3. Signup for an Online Course
If you want to stand out from the competition, having a specific teaching assistant qualification will really stand you in good stead. Signing up for a teaching assistant online course is a great way to improve your CV while fitting around your lifestyle.
There are lots of relevant online courses that are directly aimed at those looking for employment as a teaching assistant.
4. Learn a Specialist Skill
Headteachers and governing bodies are always on the lookout for staff who can contribute something unique to their school, and what better way to do it than by developing a specialist skill?
For example, learning a minority language or sign language will put you ahead of the competition and give you a strong edge in an interview.
5. Specialise in Special Needs
Many schools are searching for high-quality teaching assistant support for pupils with various special needs, and if you want to have the edge in an interview for such a position, you are much more likely to succeed if you possess a specialist qualification in this area.
Even if the role that you are applying for is for a general teaching assistant, having a member of staff on board with these skills is very appealing to employers.
Related: 10 things you shouldn't do at a teaching assistant interview.
Conclusion
Following some or all of these suggestions is the best way to maximize your chances of being successful at your next teaching assistant interview.
Making sure that you stand out from the crowd by offering a broad spectrum of skills will make it much more likely that you will not only be offered that key interview but that you will secure a job at the school of your choice.