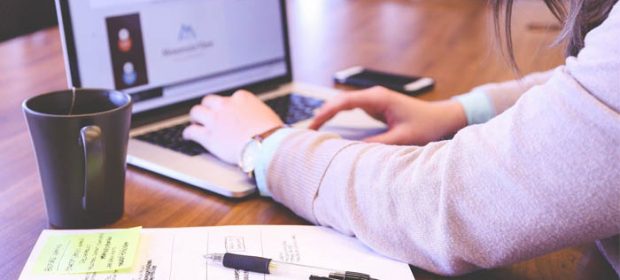 Teaching assistant positions are often well sought after, so an organised and informative CV is a great way to alert schools to your experience.
However, even the best candidate can fall at the first hurdle by submitting a CV that is riddled with errors, so it pays to take the time to make sure your document is free from these six CV writing mistakes.
Poor grammar and spelling
An inaccurate grasp of the English language can be a turn-off in any field of work, but especially if the role requires the successful applicant to provide support in the teaching and learning of English.
At the very least, poor spelling shows poor attention to detail, a quality that many employers require.
Don't rely on spell check to identify all mistakes, as Americanisms may creep in (if your version of Word is set to US spelling) and typos such as diary/dairy won't be spotted.
To help ensure your grammar is correct, read your CV aloud to someone else. If a sentence doesn't make sense, you may need to adjust it.
Related: 5 Things to Leave off your CV.
Baseless claims
Most CVs include some great buzzwords – 'team player', 'attention to detail', 'fast learner' and so on – but without practical examples of how you have applied these skills and qualities in previous roles or your education, they're pretty meaningless.
Avoid overusing jargon and make sure you briefly substantiate your claims with evidence.
Focusing on duties rather than achievements
It's vital to convey to the employer what value you have added to your previous places of work. Reeling off a list of duties for each role will not demonstrate your impact on the organisation.
For example, if you have worked as a sales assistant in a shop, most employers could reasonably guess what this entails, so telling them is pointless.
Explain what you achieved in each role and the difference you made, and don't shy away from celebrating your successes – that's what applying for a job is about!
Incomplete dates
If you are applying for a teaching assistant position, gaps in your employment or education history could result in your CV ending up in the reject pile.
Safeguarding is the most important aspect in the recruitment of educational professionals nowadays and unexplained gaps in your history will be regarded as a problem.
So declare every job, even if it was temporary or low-skilled and, if there's a reason why you weren't working or studying, just explain in simple terms what you were doing.
Poor presentation
Your CV is a document that should provide a prospective employer with the headlines from your education and work history, so they can quickly match your experience, skills and qualities with those in the person specification for the role.
Use a simple font, such as Calibri, in a sensible size (pt. 12 is perfect), so that it is easy and quick to read.
Make sure each section is spaced out rather than cramped together and print your CV on white paper or save it as a recognised file, such as .doc or .pdf if you intend to email it. Make sure you don't exceed two pages of A4!
Printing the same CV for every single application
Employers try to match applicants to the person specification for the job they are advertising, so this document is essential to enable you to tailor your CV for each position.
Remember, even if ten schools all require a teaching assistant, the role may differ in each one.
Look for the little details – the age of the pupils you will support or the proportion with special educational needs, for example, as this information will help you to tailor your CV for the post.
Related: 7 Skills Recruiters Look for in Every Teacher Assistant Resume.
Conclusion
Remember, your CV is your chance toshine before the employer has even met you, so demonstrate that you have something to offer that other candidates don't.
By standing out from the crowd, you'll increase your chances of success – and that doesn't mean printing your CV on bright pink paper!
The CV Store are one of the UK's leading CV writing services.