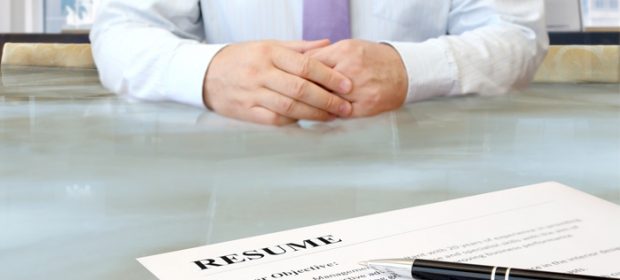 As a teacher assistant, you will be providing support not only to the teacher but to the students as well.
It takes a lot of patience and a non-judgmental attitude to be successful at this job. Needless to say, you need passion, too.
When recruiters are after new employees to fill their teaching assistant positions, they won't hire random applicants. They want to see specific skills and competencies in the resume.
A resume is one of the most important factors in the hiring process and increases your chances to get a job interview.
It's not only a dry presentation of your experience and education. It presents you as a person.
A recruiter will scan your resume with specific requirements on their mind. They will want to see these 7 skills conveyed in it:
1. An Ability to Work Under Pressure
The responsibilities of a teacher assistant depend on their experience, training, and status.
There are plenty of day-to-day tasks to handle, such as delivering tailored teaching activities, engaging the students in learning, supporting their emotional development and reporting issues when needed, and guiding each student's progress.
One of the most pressuring aspects of this job is dealing with challenging student behaviour.
When a recruiter is considering you for a teaching assistant position, they want to see how you would handle the pressure.
It's not enough to include a statement like "works well under pressure" in your resume. You have to demonstrate your strengths through specific examples from your experience.
How many lessons did you prepare on a daily basis? Were you responsible for submitting lesson plans, progress reports and grades?
How often did you have to provide feedback? Include facts that demonstrate how well you can handle work under pressure.
2. Adaptability
As a teaching assistant, you'll have to adapt to the requirements and needs of the specific environment. You won't be working independently. Although you'll have space for a creative approach, you'll still be following instructions and meeting standards.
The recruiter will want to see how well you can adapt to the new environment. There's no single method that works for every single student.
You have to identify the learning style of individuals and tailor an appropriate approach.
How can you demonstrate this in your resume? Mention the versatility of your previous working environments. Include the training you've been through.
List the teaching methods you've been implementing and the results you've achieved. Don't forget to include the technologies you've been trained to use. Adaptability to new technology is highly appreciated in the educational industry.
3. Leadership
The teacher is responsible for leading and managing the classroom. The teaching assistant, however, is not a mere follower.
They need to demonstrate some leadership skills, too. This position will impose the need of leading students. Otherwise, they will run over you.
Include examples of good classroom management in the resume. Did you manage a classroom that achieved great results in maths?
Mention that! Did you lead students towards a successful completion of a science project? Mention that, too.
4. Communication
Recruiters pay special attention to the way you convey communication skills through your resume. Laura MacGregor, a professional resume writer from Resumes Planet, explains: "Teacher assistants work closely with the students.
Many of them have shells that are hard to break. You have to place yourself on their level and be the link between them and the teacher.  Your resume has to emphasize these skills to a potential employer."
You can show your strong verbal communication skills by mentioning presentations or speeches you've given. These skills are also visible through the connections on your LinkedIn profile, which the recruiter will surely check.
You must also pay attention to your written communication skills. The resume is a solid proof of those abilities. It has to be impeccably written, with the right tone and structure.
Related: 6 Common CV Writing Mistakes to Avoid!
5. Industry Awareness
Are you aware of the latest trends in the educational industry? When a recruiter wants to fill in a teaching assistant position, they have a goal to move the classroom environment towards the future.
They want teacher assistants to introduce new technologies and teaching methods. They want people with a learning curve and an ability to anticipate the changes coming in the field of education.
How do you prove you're aware of the trends in this industry? Mention all certifications you hold. If you don't have any certificates, it's time to get them. Take online courses on educational technology and don't stop learning!
6. Professionalism
Are you a dedicated worker? Are you always doing your best to help students meet their goals? Are you willing to put extra effort to be more successful at your job? Recruiters always have this thought when scanning resumes: "Is this candidate professional enough?"
How do you showcase your professionalism through the resume? Describe the responsibilities you had in previous positions.
Even if it was just an internship, you still showed responsibility and professionalism. Write about how organized and dedicated you are.
7. Collaboration
Can the teacher count on you to get the job done? Can they count on your suggestions for improvement of the teaching process?
Can they be sure you'll collaborate with them throughout all struggles they face while educating students?
Show recruiters that you take this job seriously. Prove you're willing to work hard and collaborate with the school's team to make sure the students are getting the education they deserve.
Collaboration with students is another aspect of these skills you have to showcase. Remember: communication with them is not a one-way street.
You have to sense their needs, listen to them, and deliver what they need. The best teaching assistants know how to encourage open-ended discussions and questions.
Mention these skills in your resume. Do something more: show how they made specific projects and working/internship experiences successful for you.
Related: 5 Things to Leave off your CV.
The Resume Tells More than You Think
The stereotype of recruiters going through resumes with the speed of light is hard to shake. A recruiter won't give much consideration to an irrelevant resume.
If they notice you have something special as a candidate, however, they will scan the resume from all its aspect.
They can evaluate all these skills from the resume and cover letter alone. That's why it's so important to pay attention to the way you write them.