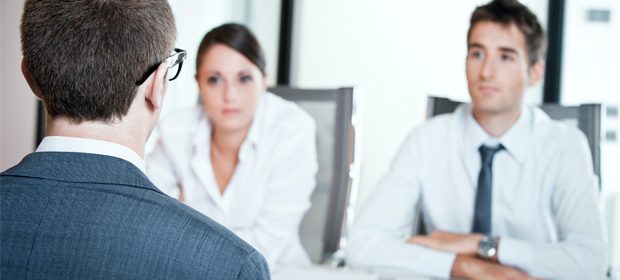 "Why do you want to work for us?" is another very common teaching assistant interview question that's almost guaranteed to pop up at almost any type of job interview.
Admittedly, it can be difficult to think of why do you want to work for us answers if you're not fully prepared. It would be wise to find out what that particular school's key attributes are before your interview. You can check the school's website, or ask locals for their opinions.
So, why is this such a common interview question for teaching assistants? It gives the interviewer an insight into your long-term commitments. It's often obvious, particularly at schools with many disadvantages, that a teaching assistant might only take a post while waiting for an improved offer elsewhere.
Think carefully about your answer. It can help the interviewer determine whether you're simply seeking a job or fulfilling a vocation.
6 "Why Do You Want to Work for Us" Answers
Answer #1
I have a strong personal connection to your school. I was once a pupil here myself for a couple of years. I think working here as a teaching assistant would be the perfect opportunity to re-pay the efforts of the people who taught me.
Most importantly, I understand the area well. It would give me an advantage when helping the teacher deal with parents and social issues. A sense of continuity is an ideal starting point for pupils and myself to perform at our very best.
Related: Why do you want to work with children?
Answer #2
Your school has an impressive track record in Special Educational Needs. I have always wanted to specialise in this branch of education. It can be a demanding role, but I am determined to gain as much experience as possible.
Your teaching staff evidently work well as a team to reach such high standards. I hope in the long-term, I could be a useful member of your teaching staff. I think stability is a vital part of being a Special Educational Needs teaching assistant.
It helps SEN pupils if teaching staff who understand their difficulties are there for them in the years ahead.
Answer #3
I'm impressed by this school's policy on the importance of self-expression. It's an approach I'm very enthusiastic about myself. Encouraging children to use their imaginations is highly beneficial to their personal development.
I'd help the teacher use creative lessons to increase the children's general confidence. My teaching assistant training was very effective in explaining how self-expression can improve their enthusiasm for any subject. It's through teamwork that we'd encourage the children's imaginations and help them reach their full potential.
Related: Why do you think you would be a good teaching assistant?
Answer #4
I am aware your school is in a neighbourhood that's being redeveloped. It can be a very unsettling time for everyone. It can also make disruptive pupils behave even worse in class. As a teaching assistant, my role would involve reducing the teacher's burden.
I have a great deal of patience and determination. I would use my practical skills to encourage positive attitudes in the children. I'd work with the teacher to create a reassuring environment that's ordered and disciplined, especially during years of uncertainty. It would also be valuable experience for my career.
Answer #5
This school has such a good reputation with parents and Ofsted inspectors. It must increase everyone's level of motivation. I already feel inspired to carry out my duties to the best of my abilities.
My teaching assistant training made me realise how much the role relies on teamwork. Every member of your staff is evidently working hard. As a team member, I want to make sure I play my part in maintaining your high standards in the years to come.
It's a positive challenge that fills me with enthusiasm and determination. In helping your pupils make such excellent progress, I'll also be improving my own professional skills.
Related: What motivates you?
Answer #6
I'm not discouraged by the poor reputation of this school. In fact, I feel it has the opposite effect. I have a stubborn streak that makes me want to prove this school has enormous potential.
I looked at some of the children's work in the entrance hall when I arrived. It made me think of the new projects I could help them with.
I always find difficult challenges make me perform to the best of my abilities. My enthusiasm would add a positive atmosphere. Working here long-term would be very satisfying. I'd feel a great sense of achievement if I'd played my part in your school's future improvement.
Conclusion
You need to impress the interviewer with your knowledge about how that particular school operates. By doing some preliminary research, you are demonstrating that you have a genuine interest in the school and its location. It also indicates you have a conscientious approach to your work. As such, they'd presume you would take additional measures to become a successful member of their team.
Your answer to "why do you want to work for us?" should be tailored to the school's difficulties or merits. Your response will show you already have an understanding of what the interviewer is hoping to find in a new teaching assistant.
Aim for a balance between the qualities you can add to the school's performance and how you can gain in professional experience from a long-term post.