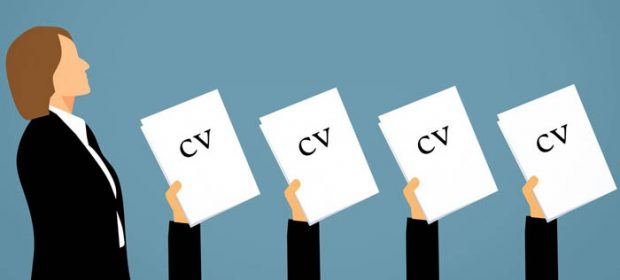 Today's job market is extremely competitive, this is why you must ensure your CV stands out from the other 99 CVs sitting on an employer's desk.
Using a professional CV writing service is one of the best ways to ensure your resume has been crafted to the highest standards.
If you're struggling to express yourself on your CV, here are 4 of the best CV writing services in the UK that can take the information you provide and turn it into an engaging, informative and impressive document that's guaranteed to get you noticed.
4 of the Best CV Writing Services in the UK
Purple CV
Unlike many other CV writing services in the UK that use standard templates, Purple CV takes pride in working with each individual client to craft an outstanding curriculum vitae that is entirely unique to them.
Writing each CV from scratch, the Purple CV team offers an affordable and personal service that is perfectly tailored to your profile.
From first jobbers to senior executives who are specialists in their field, all customers receive a personal writer who will cater to all their CV-writing needs.
With a two-day turnaround (five days for specialist CVs) and a 100% satisfaction guarantee, you're sure to find what you need.
Their professional CV writers know exactly how to highlight all of your key attributes and skills while using the most up-to-date CV writing trends and techniques in the industry.
Check out their customer reviews on Trustpilot.
CV Centre
The CV Centre ranks very highly as one of the best CV writing services in the UK thanks to its long pedigree in the industry.
Having been established back in 1998, this company has turned more than 101,000 CVs into dream jobs and has had countless satisfied customers.
The CV Centre doesn't just offer great value for money, it also offers a money-back satisfaction guarantee so you can rest assured of great results when you have your CV crafted by this team of professional CV writers.
Check out their customer reviews on Trustpilot.
Professional CV Writing
The Professional CV Writing team is made up of specialist consultants who have a vast amount of experience in the industry.
With in-depth knowledge of what recruiters are looking for, Professional CV Writing is dedicated to giving job-seekers all of the key tools they need to get the results they desire from their job search.
Working closely with every client, they hone each document to ensure that it perfectly showcases the candidate's abilities and personality thanks to the consultative approach that they take each and every time.
Check out their customer reviews on Trustpilot.
CV Writers
CV Writers is a major contender in the UK CV writing industry thanks to the high level of expertise of its team and the excellent results that they are able to achieve for their clients.
This company offers a range of value packages to suit the different needs of all applicants.
You can be confident that your curriculum vitae will be perfectly tailored to reflect your individuality as well as your skills and experience, giving you the best possible chance of being offered the interview you want and deserve.
Should I use a professional CV writing service?
You might be asking yourself – should I use a professional CV writing service?
Although you could save money by writing your own curriculum vitae, that isn't the best approach if you want to be confident of creating an instant positive impression with recruiters.
With the help of a professional CV writing team, you'll benefit from the latest CV-writing techniques and trends, and will be certain that your abilities, assets and personality will all be perfectly reflected.
Related: 4 cover letter writing tips.
Conclusion
If you're ready to create your first perfect CV or to give your existing one a complete overhaul so you can get the job of your dreams, don't hesitate to contact any of the CV writing services that we've recommended above.
Remember, employers are looking for candidates who are highly qualified and extremely professional.
This needs to shine through in your CV, not only through its content but through its presentation.
These companies are all staffed by experts in the industry who know exactly how to present your skills in the best possible light.