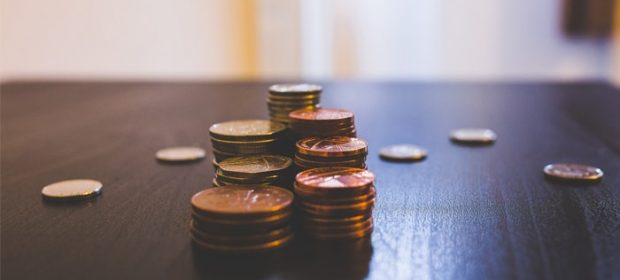 (Last Updated On: February 19, 2022)
Teaching assistants provide invaluable support to the educational system. This profession is very competitive, since entry-level jobs are available to a wide range of job-seekers.
The latest School Workforce Census reveals that there are more than 265,000 teaching assistants in the United Kingdom, and the numbers have been growing steadily for years.
However, teaching assistant roles are not precisely known for being highly paid. According to Glassdoor, the average salary for a teaching assistant in the UK is approximately £17,000 / year, and overall, teaching assistant wages go from £11,500 to £23,000 / year for a full-time position.
In view of these figures, you may wonder how exactly you can earn more as a teaching assistant. Here are four ways of going about it:
Broaden your skills and knowledge
The basic requirements to get a job as a teaching assistant are:
Having GCSE or equivalent qualification in English and Maths at grades A* to C / 9 to 4.
Having previous experience working with children if you are applying for a job teaching this age group.
Having a clean and valid Disclosure and Barring Service check.
Obviously, the more skills and knowledge you have, the higher your wages are bound to be. Certain skills are in high demand among educational providers, and incorporating them into your professional skill set can result in higher wages.
According to the salary comparison website PayScale, the skills that have the biggest impact on salaries include Behaviour Management (6 percent), Special Needs (5 percent), Early Years, and Autism (both 3 percent).
The idea is to show commitment to career progression, for example by working towards a level 2 or 3 teaching assistant job or by qualifying for a Higher Level Teaching Assistant role, which commands higher wages.
This requires being able to demonstrate a mix of high-level professional attributes and knowledge, along with skills like classroom planning, monitoring, assessment techniques, ICT skills, and being able to create and implement a wide range of teaching and learning activities.
Get more experience
Work experience has a direct effect on wages and the teaching industry is not an exception. The longer you work as a teaching assistant, the more classroom experience you will accumulate, and employers will be more likely to increase your compensation and benefits package.
According to this website, mid to late-career teaching assistants can usually expect salaries that are 6 percent higher than the national average.
Choose your location wisely
In addition to gaining in-demand skills and experience, you can increase your chances of earning more as a teaching assistant by looking for work in areas where pay is usually higher.
Wages can be up to 15 percent higher than the national average in Leeds, 13 percent higher in Derby, and 11 percent higher in London.
Other UK cities where teaching assistant salaries are typically above average include Oxford, Birmingham, Nottingham, Bristol, Manchester, and Sheffield.
By contrast, there are cities where teaching salaries are usually below the national average. The pay difference can be as large as 23 percent lower (as it is the case of Northampton), although in the majority of cases the difference is only a few percentage points.
Wages and employer type
As it happens in other professions, pay varies from employer to employer, and it is more likely that large educational institutions have a higher budget than small schools or employment agencies.
Higher education institutions (such as colleges and universities) can pay up to 40 percent more than other employers in the education industry.
Hourly wages for teaching assistants at certain universities are in the region of £15, whereas some recruitment agencies pay just above minimum wage at £8.21/hour.
On that note, you should also keep in mind that age may impact teaching assistant wages, particularly if your employer pays hourly or if you are considering a teaching assistant role as your first job. Minimum wage rates are classified into 4 groups:
Employees under 18 years old: £4.81
Employees aged 18 to 20: £6.83
Employees aged 21 to 22: £9.18
Employees who are 23 years old and over: £9.5
In addition to that, you may find that at some schools and learning centres teaching assistant wages are set by the local authorities or City Council.
In such cases, salaries are classified into various pay scales that usually go from Level 1 to Level 4, and although the specific wages vary from council to council, in autumn 2017 they averaged £28,000/year country-wide, which is higher than the national average.
Summing up
As you can see, there are several factors that need to be taken into account if you want to earn more as a teaching assistant.
Gaining more skills and experience and choosing the right employer and location are some of the steps you can take to ensure your career choice is professionally and financially rewarding.