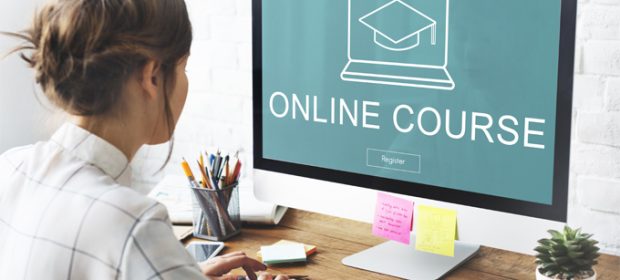 Becoming a teaching assistant in the UK is a rewarding career that encompasses a wide range of skills. If you'd like to win a new job in the education system, gaining a Level 2 Teaching Assistant Diploma is a valuable addition to your qualifications.
It helps prove to prospective employers that you have an excellent understanding of what the job entails. This easy to follow course will provide you with everything you need to become a level 2 teaching assistant.
What is the Level 2 Teaching Assistant Diploma Course?
This teaching assistant course online has been specially designed to provide you with a flexible method of studying. There are no deadlines to meet so you can complete each section at a time that suits you.
It's perfect for integrating your studies with your other commitments such as working full time or caring for relatives. Once you've enrolled, you can access the information indefinitely.
The course is compatible with all devices including mobiles. It has been divided into several modules that are easy to understand. Each one guides you on becoming a successful teaching assistant.
The modules contain detailed explanations, but online support is also available if you need extra help.
When you have completed each module of the teaching assistant course, you can then sit the online examination. It has a stress-free format of multiple-choice questions where you simply select the correct answer from a list of possible outcomes.
When you've passed the test, you'll receive a diploma that's officially recognised within the education system. Your certificate is easy to download and print, or for a small fee, a copy is sent to your home.
Advantages of this Online Level 2 Teaching Assistant Diploma
You can study at any time of the day with this flexible study course. It's available on any device so you have the freedom to study in any location. You'll learn more effectively when you're in control of your studies.
There are twenty modules with clear objectives and presentations that make learning your new skills quick and easy. You can complete the course in a few days or over several months to fit in exactly with your own schedule.
There's also the added benefit of online assistance to ensure you complete each module successfully. By understanding the detailed information of each module you'll improve your chances of landing your dream job.
The informative modules provide you with knowledge and confidence. Whatever your present job is, this accredited course should help you follow a new career path.
What does each Module Contain?
Module 1: Definition of a Teaching Assistant's Role in the United Kingdom
This opening module concentrates on becoming a teaching assistant. You'll learn about different teaching assistant duties and how important their contribution is to the education of children.
Module 2: Explaining the School System
You'll discover the organisation of the education system and the ranks of teaching staff. You can also find out how different schools operate.
Module 3: Best Policies and Practices to further Pupils' Development
You'll learn about lesson preparation, organising your time in the classroom and how to behave appropriately.
Module 4: Providing Teacher and School Support
This module provides valuable guidelines about how your role can encourage optimal progress from your pupils. It also advises on how to deal with different behaviour patterns.
Module 5: Learning Activities and the Curriculum
You'll find out how learning activities affect pupils' progress. The module explains the influence on social skills, logical thought processes and creativity.
Module 6: Official Regulations and Pupil Safety
This module teaches you about the legal requirements within a school. It also includes general child welfare and the effectiveness of educational policies.
Module 7: Literacy Skills
This module explains your role in effectively improving literacy standards in the classroom. It also highlights the different methods you can employ to support the curriculum.
Module 8: Numeracy Skills
You'll learn how to help pupils understand the importance of numeracy throughout every day. The module explains how to engage pupil interest.
Module 9: Use of Classroom IT Technology
You'll learn why technology is a valuable classroom tool. The module also includes instruction on health and safety procedures.
Module 10: Link between Creative Play and Education
This provides essential guidance on the importance of your role in encouraging the development of imaginative games, activities and thought patterns.
Module 11: Special Needs and Disabilities
Learning how to identify disabilities such as dyslexia ensures a child receives the appropriate teaching. It also outlines the special needs you might encounter.
Module 12: Talented and Gifted Children
This module explains your role in identifying a gifted child. It also provides detailed instruction on how you can encourage talent that would otherwise be overlooked.
Module 13: Helping Children without English Language Skills
You'll find expert guidance in this module on how you can help pupils integrate. Using the right skills you'll enable them to lead a more fulfilling life in and out of school.
Module 14: Behaviour and Individual Development
This module explains disruptive behaviour and how to deal with it. There's also advice on how to encourage a child to develop his/her personality.
Module 15: Engaging Parental Interest
You'll receive tuition on how a narrow parental outlook can often disrupt a child's development. Your role can encourage parents to help their children reach their true potential.
Module 16: Working with the Teacher to Plan Lessons
This module details how you can work effectively with the teacher to help plan lessons. A good rapport will help to make the workplace amiable and productive.
Module 17: Out of Hours Activities
You'll learn how your role is crucial in contributing to a pupil's social and educational development through extracurricular activities.
Module 18: Establishing Teamwork
This module is an essential guide on how to communicate effectively with friendly and awkward colleagues. It helps you understand your role within the school system.
Module 19: Promoting Trust and Awareness
Expert advice helps you understand how you can encourage pupils from every background to achieve great progress. It instructs you on how to safeguard pupils through rules and confidentiality.
Module 20: First Aid, Health and Safety
In this module, there's guidance on how safety laws affect you as a teaching assistant. It also outlines the responsibilities involved for school staff who offer first aid.