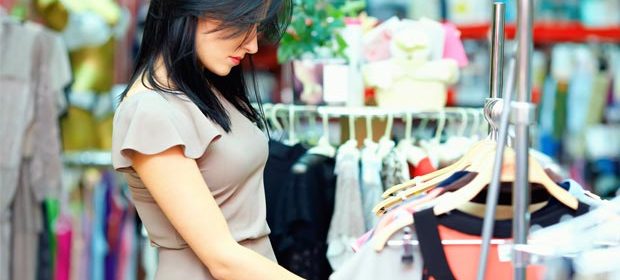 Making the right choice of outfit to wear to a teacher interview is crucial to creating the right impression.
It is well known that the interview panel will form an instant opinion about you, so appearance is key.
Wearing something too casual, too low-cut or too tight will lead the interviewer to the wrong conclusion, so choose your wardrobe wisely.
If you are wondering what to wear to a teacher interview, here are a few suggestions:
What to Wear to a Teacher Interview
Why Is It Important To Create The Right Look?
In the modern world, you may feel that your choice of clothes should remain secondary to your skills and experience.
Unfortunately, if you choose something inappropriate to wear to your interview, the chances are that this will overshadow your positive qualities and may eliminate you from the running as a successful candidate.
Feel free to exercise your right to freedom of expression in your choice of dress at home, but restrain yourself when it comes to what you wear to a teacher interview.
The panel is expecting to see a particular type of candidate, and it makes sense to give them what they want to see.
Remember that one of your primary functions as a teacher is to form a positive role model for young people, and dressing appropriately is a large part of that.
A conservative and smart style of dress will show the school that you mean business.
A smartly dressed teacher is giving a subliminal message to their class of discipline and responsibility, encouraging them to emulate those facets.
Research the Dress Code
Before your interview, find out as much as you can about the school and their dress code policies for pupils and teachers alike.
If the school rules demand that male teachers wear jackets and ties and female teachers wear business suits, make sure you comply in order to show your research, and willingness to conform to school policies.
Be Smart Yet Practical
It is important to look smart and professional at your interview while still maintaining practicality.
This is especially important if part of your interview is a classroom teaching observation.
Wearing high heels, or clothing that is tight and restrictive is not conducive to effective classroom practice. Choose something that meets your needs.
Men's Interview Wear
As a man, it makes sense to wear smart trousers and a work shirt to your interview.
In most cases, a tie is essential to create a professional impression although a jacket may be an optional extra depending on the school dress code.
Wear smart shoes in a low-key colour and never wear trainers.
Women's Interview Wear
As a woman, it can be more difficult to choose an interview outfit than for a man, as there are a lot more options.
Usually, a smart trouser- or skirt suit with a conservative blouse, or a smart dress and jacket should be perfectly acceptable.
Never go for a low cut top, a very short skirt, or something too modern; a classic cut is the name of the game.
When it comes to shoes, choose something smart that matches your outfit, but nothing with very high heels, as this appears impractical.
Hair and Makeup
For both men and women, having clean and neat hair is essential, without any unnatural hair colours (like pink or green), or extreme styles.
Women may benefit from tying back long hair neatly for practicality, especially if a teaching observation is part of the interview process.
Makeup should be conservative, without extreme colours or styles so that you create a professional impression.
Other Essentials
It goes without saying that your chosen outfit should be clean, ironed and well presented.
If you are wearing a skirt or dress, it makes sense to take a spare pair of tights just in case you end up with a ladder.
Avoid excessive jewellery, and if you have facial or other visible piercings, remove them.
Make sure visible tattoos are covered up to avoid appearing unprofessional.
Related: What to expect at a teacher interview?
Conclusion
Your choice of outfit should make you feel confident and capable, ready to show what you can do and give the best possible impression to your interview panel.