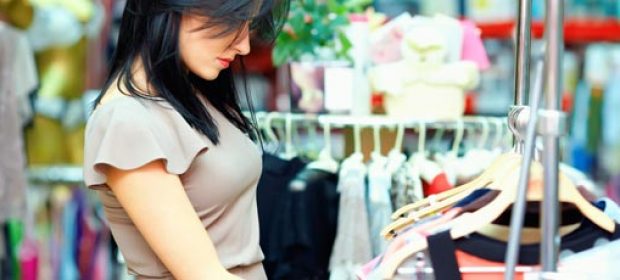 (Last Updated On: September 7, 2021)
We are all used to making judgements about people based on what they wear. Clothes are used to complement body language, and quickly convey information about status and competence.
Luckily, it's easy to tell a policeman from a plumber, which is handy and avoids confusion when you need help and expertise.
If you are in any doubt, imagine sorting out the aftermath of a road accident: a) dressed as a plumber, and b) dressed as a traffic cop.
So, when you are deciding what to wear to a TA interview, be aware that – directly or indirectly – your choice of outfit will influence your chances of being appointed.
Furthermore, it will be in your interests to consider the 'message' your choice of dress, and other preparations are communicating.
Why does it matter?
This is not a good time to be making fashion and/or lifestyle statements. First impressions count, and securing a post as a Teaching Assistant means you become part of a professional educational team and a role model for those in your care.
Because your job entails working alongside children, your school will want to be sure, first and foremost, that you are an adult who can establish clear boundaries.
Pupils must know exactly who you are and what your role is. So, for example, being 'approachable' – which is a vital attribute – never means dressing/talking/acting like a juvenile.
Your TA interview is therefore an opportunity to show employers you understand this core responsibility by adopting a sensible dress code.
Aside from this, it is also a simple courtesy, shows you are a serious candidate, and indicates how you might dress for the classroom.
Knowing you are suitably dressed will also boost your confidence, putting you 'on the front foot' even before your interview begins.
Research your school
You need to read the job description carefully so you understand what the job entails and what qualities the school are looking for. This may give you some clues about how an ideal candidate might dress.
To gain more information, it's also well worth establishing how the school is perceived in the community. For instance, are they 'posh' and strict by reputation or trendy and relaxed, etc?
It will help too if you can find out how teachers and teaching assistants dress in the classroom. Your aim at the interview would then be to achieve a smarter version of this.
In any event, beware of appearing too casual. Even an 'informal interview' is still an interview, and a school that says 'it's up to you' as regards dress will still note how you present yourself. When in doubt, it is always safer to err on the side of too smart.
Smart and comfortable
Dressing smart does not necessarily mean searching out your standard 'weddings and funerals' attire – especially if it requires you to squeeze into something uncomfortable.
Though it's not required in the classroom, a smart suit is a good solution to the problem of what to wear to a TA interview, provided it fits well and leaves you feeling at ease. If not, there are still plenty of alternative options, discussed by gender below.
Men
A smart jacket and trousers – not jeans – is fine, and a long-sleeved shirt is more acceptable than short-sleeve versions. Shoes should be black or brown as your outfit dictates, relatively conservative in style, and worn with a pair of socks.
A tie shows respect and marks you out as dressing for the occasion. Appearing at an interview without a tie, plus ostentatious 'bling', piercings etc. is always a gamble. It will certainly get you noticed, but probably for the wrong reasons.
Women
A blouse, jacket and smart trousers, or a skirt, always works well, and shoes should be matching and comfortable.
Smart-casual is fine, just remember high-fashion clothes will not impress the interviewers, and may prevent you from getting across the personal qualities they are looking for. You should be able to sit comfortably and move freely in any outfit you choose to wear.
Details and accessories
All clothes should be washed and ironed, and a clean handkerchief is a sensible option. For women, a spare pair of tights (if appropriate) leaves you well prepared. Personal hygiene is vitally important, and hair should be clean and tidy, with any jewellery definitely understated. Tattoos should not be on display.