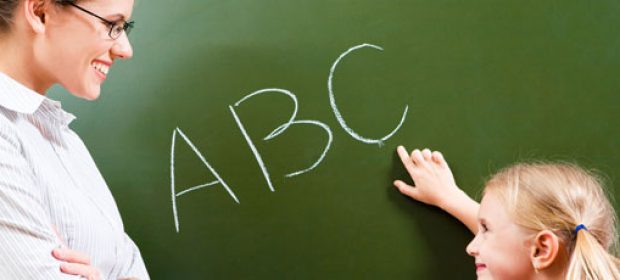 (Last Updated On: September 7, 2021)
The terms teaching assistant and classroom assistant are often interchangeable. Both refer to a person working in a classroom alongside a qualified teacher to help provide education to the children in that class.
A teaching assistant job description will, however, vary greatly between schools and education authorities.
In primary schools, teaching assistants help to prepare the classroom at the start of the day by setting up equipment needed for the day's lessons or by preparing worksheets or art supplies.
During the lessons, the classroom or teaching assistant may work with the whole class or just specific groups as directed by the teacher.
The classroom assistant may take a group of less able children out of class to work in a different area to concentrate on a particular aspect of numeracy or literacy. The assistant may listen to individual children read or may support one child in particular if the child has special needs.
Keeping the classroom tidy and safe will always be on any classroom assistant job description.
Out of the classroom, the teaching assistant job description may stipulate that they supervise children in the playground during lunch or break times and also may accompany the class to assist on educational visits (school trips).
In schools where there is a high percentage of children for whom English is a second language, a teaching assistant job description may specify the need to speak a second language, for example, Urdu, so that the assistant can work closely with children and help them overcome language barriers.
In a secondary school, it is more usual for a teaching or classroom assistant to support a specific pupil who may have a disability or health issue. In this situation, the classroom assistant job description may ask that the post holder has some experience of working with a child with similar needs.
Qualifications for the post of teaching or classroom assistant also vary from post to post. Most employers will expect good numeracy and literacy skills as well as experience of working with children, preferably in a school or similar environment.
This may have been obtained from volunteering. Good communication skills are also essential.
As part of safeguarding, every assistant will be required to undergo a CRB check and an assistant's role will involve reporting signs of child neglect to the appropriate person in the school.
The school will usually offer training in this area and for other necessary skills such as first aid or health and safety.
Assistants will also be expected to attend meetings with other staff members or with the teacher they are working with to plan work and discuss pupil progress.
The classroom assistant will be expected to help the teacher to ensure lessons run smoothly and deal with any behavioural issues of children.
Once in post, it is possible for teaching assistants to undertake vocational training such as NVQs and go on to become higher level teaching assistants which involves more responsibility but also more pay.
There are also schemes in place to allow assistants to train to become qualified teachers. Schools will usually support staff to do this by allowing study leave.
A big advantage of being a teaching assistant is the hours of work which are usually confined to school hours. This is an attractive option for adults with young families as teaching assistants are not required to work during school holidays.
In conclusion, if you like working with children, are a good communicator and need family friendly hours in a post which offers the potential to advance, a teaching or classroom assistant is the job for you.