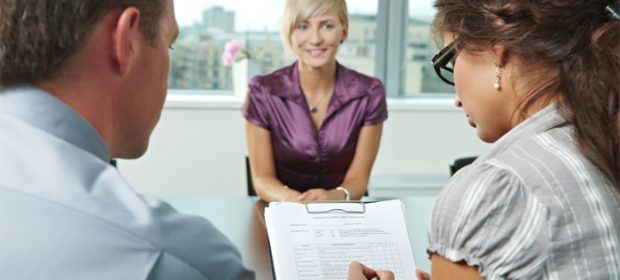 "Why do you want to work at this school?" is a tricky question, but it's one of the most common question you're likely to face in your teaching assistant interview.
You should use this question as an opportunity to show your commitment to the school in question and your answer should show that you've taken the time to find out a little more about the environment in which you're planning to work.
Below you'll find a list of some of the best tried-and-tested responses to the teaching assistant interview question "why do you want to work here?"
You can adapt them as necessary to your own circumstances to help you obtain the teaching assistant post you've been searching for.
8 Ways to Answer "Why Do You Want to Work at this School?"
Sample answer 1
I grew up in this area and have lived here all my life. This has given me a strong connection with this area and a strong understanding of the environment and unique needs of the children at this school.
I would also relish the opportunity to give something back to the community that I belong to and help to encourage and support a new generation of young people growing up in this area.
Sample answer 2
I know that this school is especially committed to promoting creative opportunities for children, and this is something that interests me personally.
As a keen artist and musician myself, I look forward to assisting with these activities in school and helping young people to foster their interest in creative subjects that can broaden their horizons in the future.
Sample answer 3
I have considerable experience in working with children with challenging behaviours, and this has drawn me to your school since it offers especially strong support to children with special needs within an integrated classroom setting.
I would relish the opportunity to use my skills to foster a strong inclusive classroom environment for pupils with additional needs and behavioural difficulties and to offer them extra support so they can progress both academically and socially.
Sample answer 4
This school has an excellent reputation for the quality of its teaching and the excellent behaviour of its pupils.
I would love to become part of such a committed team and add my own skills and experience to further strengthen the high-quality experience that this school offers its students.
Sample answer 5
I know that many of the children here come from challenging backgrounds, but I feel that I could make a difference in their lives by working here.
I look forward to the opportunity to be part of a committed team helping to provide a supportive and nurturing environment so that every child can achieve greatness, regardless of the challenges they may face.
Sample answer 6
I have a particular interest in working in a school that offers a culturally diverse environment so that I can use the skills that I have developed in working with children with English as an additional language.
Your school offers the perfect opportunity for me to use and hone those skills to support pupils who are new to the country both academically and socially so that they can integrate quickly and positively into the school community.
Sample answer 7
I have considerable experience in working with small groups of pupils offering reading interventions to help boost their progress.
In my research into your school, I've learned that you are particularly committed to improving literacy skills across all age groups and promoting a love of reading.
I would enjoy using my experience in this area to help move your school forward in this respect and to help young people not only improve their basic reading skills but also to develop a real love of literature.
Sample answer 8
I know that your school has recently made a major investment in a new, cutting-edge school building designed to offer the best possible educational experience to pupils.
I am skilled at the use of modern technology to support learning, and I would enjoy working in such a modern environment and be part of the state-of-the-art learning opportunities that your children can benefit from.
Conclusion
As you can see, there is no single answer to the question "why do you want to work at this school?"
"Why do you want to work here?" may be a challenging question to answer, especially in the high-pressure environment of a job interview, however, these eight sample answers should point you in the right direction so you can excel.
You can use these sample answers to help you formulate your own response so that you're well-prepared when the inevitable question arises in your own interview.
With the right preparation, you're sure to obtain the teaching assistant job of your dreams - good luck!