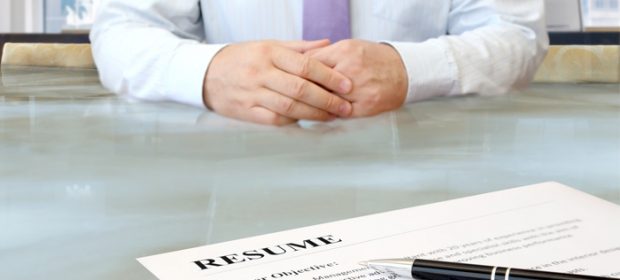 "Why should we hire you?" is one of the toughest interview questions to answer, but it is useful to know that this question allows employers to gauge how committed you are to the job (and to the profession as well).
Below you will find some tried-and-tested answers to this question - feel free to adapt them to your personal circumstances and you'll be on your way to getting the teaching assistant job you've always wanted.
Why Should We Hire You Answers
Sample answer 1
Why should we hire you?- As a qualified teaching assistant I believe I have an extraordinary opportunity to assist and support children through their individual learning paths.
I take this opportunity seriously because I understand that it can have a great impact on children's lives and on the type of society we are helping create.
I'm committed to not only using my knowledge and skills in the classroom, but also and more importantly, to be an integral part of my student's development. This sincere interest in the pupils' personal growth has been my primary motivation when applying for this job.
Sample answer 2
Why should we hire you?- Because I'm equipped to help the school achieve its educational goals. I would define myself as a problem solver and a team worker who thrives on rising up to challenges and on achieving objectives.
I have a thorough understanding of the school's mission and I believe that my personality and skills put me in the right position to help create a stimulating learning environment. Since I identify with your values and mission, I am committed to inspiring students to adopt them too.
Sample answer 3
Why should we hire you? - As someone who values and practices discipline, empathy and respect, I believe I can be a positive role model to your pupils. The way I see it, being a teaching assistant is all about providing young people with good behavioural examples they can implement when learning and interacting with others.
During my career, I have made a conscious effort to evaluate my actions, choices and attitudes so that I can eventually be seen as an inspirational role model beyond the classroom, helping students take away values that will prepare them to be responsible and caring adults.
Sample answer 4
Why should we hire you? - In many ways, the school environment mimics what adult life is like. I have a clear vision of the role that education plays in society and I have worked hard to come up with teaching strategies that foster collaboration, curiosity for knowledge, respect, resilience, and drive for success.
For several years I have prepared myself to carry out a role that is essential in our society and I'm proud to say it's one that gives me enormous satisfaction.
As you can see from my references and previous experience, I have proven that I can deliver what the board expects while making the learning process appealing to students.
Sample answer 5
Why should we hire you? - Because I am not committed to just a job, but to the teaching profession as a whole. I place a high value on constant learning and I always take the initiative when it comes to attending conferences, workshops and talks that can prepare me to be a better TA.
Ever since I was a teenager I've had a keen interest in learning and bettering myself, and I believe that if I use the right tools and strategies, this hunger for learning and self-improvement can be picked up by students who can then incorporate these values into their own lives now and in the future.
Sample answer 6
Why should we hire you? - I was inspired by your institution's mission to (add the school's mission and vision statement here). I would feel honoured to collaborate with such an admirable task and to put my skills to good use by working for an institution that believes in the power of education.
As I was reading through your mission statement, I realised that my personal and professional values were fully aligned with yours and I decided to apply to this role because I feel I could easily fit into your team and become a valued member of your teaching staff.
Sample answer 7
Why should we hire you? - An effective teaching assistant requires endless compassion and patience to ensure that pupils have the best possible experience during their school years.
I have the experience, the training, the aptitude, and the right approach to provide children with a positive and supportive environment in which they can thrive.
Through my in-classroom experience, I've honed my skills and strategies, and I am confident in my ability to work with children of all abilities and ages, helping them to achieve their best outcomes.
Sample answer 8
Why should we hire you? - I believe that teaching assistants are a key cog in the wheel that keeps a school running smoothly. I embrace my role with enthusiasm and look forward to working closely with the class teacher and other staff members to generate and provide exciting and engaging educational opportunities for the pupils.
I relish the opportunity of working with some of the most challenging and vulnerable children, using my skills and expertise to increase their educational engagement and to build up positive social interactions so that the children I support can grow and thrive personally and academically.
Conclusion
As you can see, the sample answers above focus on demonstrating a few key things: enthusiasm, dedication and a genuine interest in both the teaching profession and in the pupils themselves.
These are some of the key qualities that employers in this field are looking for, so by rewording the sample answers above you should be able to feel confident when you sit in front of the interview panel and make it clear that you can make a difference because your motives, skills, and experiences are the right ones.