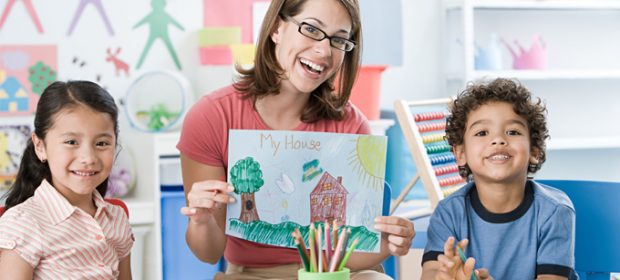 Applying for a teaching assistant post can often mean competing against a high number of applicants. It's largely due to academic qualifications being restricted to just English and Mathematics.
If you want to succeed, it's vital to place yourself ahead of the crowd.
An ideal way is to complete an online teaching assistant course for beginners. It proves your knowledge of the post's complexities. It also provides you with valuable information about the skills you'll need in your new career.
There are so many online courses available, choosing one that's worthwhile can be difficult. However, the CACHE Teaching Assistant Course is officially acknowledged by educational authorities as having significant value.
Why Study this CACHE Course?
The CACHE Level 3 Award in Supporting Teaching and Learning Course is taken entirely online. It provides 120 hours of detailed tuition which you can access for a maximum of twelve months. You can sign up for the course at any time.
Use coupon code "MTA10" with this link to get 10% off the CACHE Level 3 Award in Supporting Teaching and Learning Course. Everyone is tutored individually, so you don't have to wait for anyone else to enrol. You are free to study the online lessons whenever you choose.
The course teaches you the fundamental requirements of working as a teaching assistant. It includes several key elements including how a school is organised and the educational progress of children from the age of five years to eighteen. It also highlights important legislation such as health and safety requirements in schools.
Is a CACHE Course Worth Taking?
The Council for Awards in Childcare, Health and Education (CACHE) was founded by the Government's Ministry of Health in 1945.
As the foremost educational training authority in the United Kingdom, CACHE courses and qualifications have long been respected for their standard of excellence.
This particular course from CACHE is often regarded as an essential requirement when applying for a teaching assistant's post.
Entry Requirements
You don't need any qualifications to take the CACHE Level 3 Award in Supporting Teaching and Learning course. The course is open to anyone.
Experienced, friendly tutors provide encouragement and support through the messaging system and email.
The course has been developed with the latest technology, making it accessible on PCs, MACs, Smartphones, Android tablets and iPads.
Once your course fee has been accepted, you'll receive a confirmation email. It then takes around one working day for your unique login details to be sent via email. Once you've set up your account, you can begin studying.
Who is this Course for?
The course has been developed as a credible endorsement of what you've learned about a teaching assistant's role. It's perfect for anyone wishing to begin a career in education.
It's also beneficial for anyone who can't afford to leave an existing job to enrol full time at a local college.
Through online learning, the course provides convenience and flexibility. You can study at any time. It's entirely up to you how you arrange your lessons. You'll have twelve months access, which should give you plenty of time for studying at a pace that suits you.
You are free to study each section as much as you like until you feel ready to move onto the next assignment. The course can be accessed from any location allowing you to study at home or even on holiday.
Course Assessment
The CACHE Level 3 Award in Supporting Teaching and Learning course consists of four assignments or modules. You don't have to sit a formal examination at the end. Instead, your work is assessed during each of the four stages. However, to gain the certificate, you have to successfully pass each one.
There is no pressure for you to complete an assignment by a certain date, providing it's within the maximum twelve-month deadline. You simply study the details of an assignment's lessons in your own time.
When you're ready, you write out your answers to the online questions before sending them via email. Your tutor will read and assess your work.
He or she will provide valuable feedback about your assignment and include suggestions on where you may need to make any improvements.
Qualifications
The online course for the CACHE Level 3 Award in Supporting Teaching and Learning, leads to a qualification that's recognised by the United Kingdom's educational authorities.
The course tests your knowledge about being a teaching assistant. It doesn't include any practical assignments such as helping pupils in a classroom setting.
When you have successfully completed the four assignments of the online course, you'll be awarded a certificate. The cost of your certificate is included in the original course fee.
Summing Up
It's an ideal teaching assistant course for beginners as you can study whenever you have some spare time. You can also ask your tutor for advice if you find anything in the course unclear.
The CACHE teaching assistant course is a valuable addition to your CV and provides an excellent start to your new career.