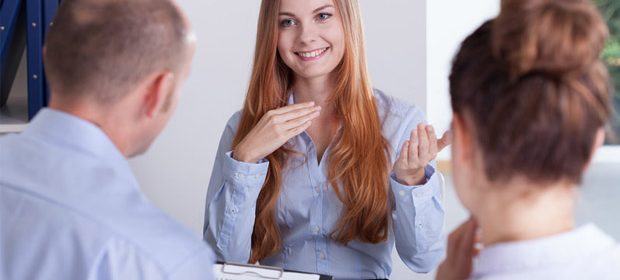 If you have been offered an interview for a teaching assistant position, you will probably be wondering what sorts of questions are likely to crop up. Possibly the most common teaching assistant interview question is the classic: Why do you want to become a teaching assistant?
The interview panel wants to know that you have a genuine interest in the role, and this is your opportunity to show your passion and dedication. Here, we will look at a few example answers you could use or rework to fit your needs and requirements.
Why do you want to Become a Teaching Assistant Sample Answers
Sample answer 1
In my experience of working with children in the past, I am aware of the importance of positive role models in the life of a child.
As a teaching assistant, I would be able to have a major impact on children's lives in both an educational and social context.
By leading by example, I can show the pupils how to behave appropriately and how to interact with each other in positive ways.
I look forward to having the chance to help children to improve their social skills which will stand them in good stead for the rest of their lives.
Sample answer 2
I have a genuine interest in the different ways that children learn, and look forward to having the opportunity to assist them in their path to knowledge.
I would embrace the challenge of finding effective ways to encourage each individual child to engage with their work through a learning support role and to see them reap the benefits of my interventions.
As a teaching assistant working with single pupils or small groups, I would be in a strong position to effectively adopt a range of strategies tailored to each child's learning needs and to see them flourish thanks to my personalised approach to their education.
Sample answer 3
I love the challenge of working with children in a classroom environment. In my experience of working with young people, every day is different, and the flexibility required really appeals to me.
I thrive on the excitement of having to adapt to different situations while finding solutions to handle many varied problems as and when they arise.
The unpredictability of working with children really keeps me on my toes and keeps me constantly switched on and engaged, making every day a fun and stimulating working experience.
Sample answer 4
I would relish the opportunity of making a real difference in children's lives.
Working with children with learning difficulties, language barriers or social problems may pose challenges, but seeing the progress of those children as they overcome the obstacles that education throws at them is extremely rewarding.
I would be proud to say that I played a part in helping each child achieve their potential and to enjoy the opportunity to be successful, no matter what their background, disabilities or issues.
Sample answer 5
Working with children is my passion. I particularly enjoy seeing the positive results of my interaction when children show more confidence in themselves and make progress in their work.
I also find it extremely satisfying to know that I have helped my targeted children to understand key concepts and achieve success in a field that they have previously been struggling with.
Sample answer 6
Working one to one with a named pupil is my specific field of interest as I particularly enjoy being able to build up a positive and close working relationship with that child.
As a teaching assistant, I would be able to make a huge difference in the life of that one individual through regular encouragement, support and praise, and I would have the satisfaction every day of seeing the results of my work in the growing confidence and ability of that pupil.
Sample answer 7
I love the buzz of working in a school, and in particular the rapport with the teacher in the classroom. I enjoy sharing my ideas and helping the teacher to prepare and deliver high-quality lessons, as well as using my skills to assist in improving the classroom environment.
I relish the challenge of multi-tasking and managing all the jobs that a teaching assistant is required to do, while using my own talents to help children get more out of their time at school.
Conclusion
These are just some of the possible responses to the question "Why do you want to become a teaching assistant?" You can use some or all of these as a basis for your own response, but of course, it is important that you add your own experiences and ideas to your reply.
This will ensure that the interview panel can get a clear insight into your own genuine and personal reasons for wanting the position, and your passion and dedication to the role will shine through.