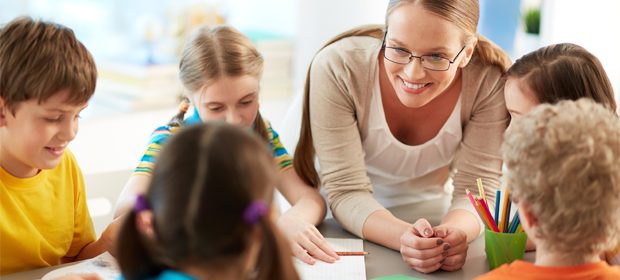 Have you always wanted to become a teaching assistant? If you're ready to apply for your first post, one of the questions you'll probably have to answer in your interview is "why do you want to be a teaching assistant?"
There are lots of ways in which you can answer this question, so here we bring you some tried and tested answers that you can tailor to suit your own needs and circumstances.
With this in mind, here are 9 sample answers to the key question "why do you want to be a teaching assistant?"
9 Answers to "Why Do You Want to be a Teaching Assistant?"
Sample Answer 1
A teaching assistant has a unique part to play in making children feel safe and supported at school, and I would relish the opportunity to play this vital role.
I believe that children can only reach their full potential if they have a strong sense of belonging and security in the classroom environment and as a teaching assistant, I can ensure that this happens so that each child can attain their personal best.
Sample Answer 2
I look forward to having the chance to be a strong role model for the children in the class and to show them an inspirational example of how they should behave both in the classroom and towards each other.
I would find it a uniquely rewarding opportunity to help the next generation to become socially adjusted people who are ready to go out into the world as model citizens.
Sample Answer 3
I would like to become a teaching assistant so that I can reach my own full potential and develop my own skills while helping others to do the same.
I would be especially interested in working with children with English as an additional language, so that I can hone my own abilities and progress my own knowledge.
Sample Answer 4
I have always wanted a job where every day is completely different, and as a teaching assistant, I believe I can enjoy that kind of exciting variety.
When you work with children, nothing is predictable, and that completely suits my personality and skillset since I relish the chance to respond to different situations quickly, undertaking a broad spectrum of different tasks to help keep the classroom running smoothly.
Sample Answer 5
I have lived in this area all my life, and as a teaching assistant, I would be able to give something valuable back to the local community by working with local children and helping to give them the skills that they need to succeed in life.
I know how important it is for young people to be well-adjusted citizens in order for a community to thrive, and I would love to be part of that process in my teaching assistant role.
Sample Answer 6
I am aware of the challenges that face many of the children in this school and I would like to be a teaching assistant so that I could help to make a difference in their lives.
Having the support of a good teaching assistant is very important for children who have a challenging home life, and I would love the chance to become a positive role model for children who may not have anyone in their lives to look up to and to help provide a happy and welcoming school environment where those young people can feel safe and cared for.
Sample Answer 7
I already have considerable experience in working with children, having volunteered as a parent helper in my own child's playgroup and nursery.
I would love to be able to put the skills that I've developed to good use in a more structured educational environment, working with children in a classroom setting to help deliver exciting and engaging lessons and to help them learn the key literacy and numeracy skills while also supporting their social development.
Sample Answer 8
I am responsible, enthusiastic, dependable and passionate about education - all qualities that I believe would make me an excellent fit for a teaching assistant role in your school.
I look forward to being able to offer exciting and engaging educational experiences for children within the classroom setting under the class teacher's guidance and also to helping out with extra-curricular activities where I believe I could put my energy and enthusiasm to good use by offering support to individuals and groups.
Sample Answer 9
I have a particular interest in working with children who have special needs, and a teaching assistant role gives me the opportunity to achieve this goal.
I already have experience of helping as a volunteer in a special needs school setting and this has set me in good stead to undertake a professional role offering support to children with additional needs in the mainstream classroom, helping them to integrate fully with their peers.
I believe firmly in ensuring that children who are differently abled can access the curriculum and as a teaching assistant, I would be able to follow that passion and put my experience and skills to good use.
Conclusion
As you can see, there are many different answers to the question "why do you want to be a teaching assistant?"
However, with the advice and sample answers provided here, you should be able to create the ideal response that suits your own circumstances and situation.
These top tips should help you to excel in your job interview so you can obtain the teaching assistant position that you've always been hoping for. Good luck!