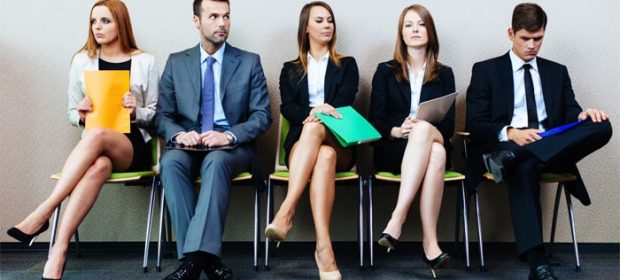 "Why did you leave your last job?" is the kind of question that is almost guaranteed to come up during a teaching assistant job interview.
By asking this, employers are trying to find out if you will stay on the job and will become a reliable member of their teaching team.
They will also want to determine if there is something in your past relationship with other employers that would negatively affect your performance in a new setting.
This means it is essential to describe in a positive light the circumstances that led you to leave a previous job.
Below you will find seven sample answers to the question "why did you leave your last job?", as well as a list of reasons for leaving a job.
7 Ways To Answer "Why Did You Leave Your Last Job?"
Sample Answer 1
I felt that my previous job was not the best I could be doing and wanted to be involved in something meaningful.
You can use this answer if you are coming into the teaching profession from another field. The majority of interviewers are fine with career changes, as long as you show them that you have a solid reason for going into teaching.
This is an opportunity to talk about your educational vision and to tie it into the school's own vision.
It will also help if you can talk about any transferable skills you may bring in from your previous career, such as time management, people skills, planning, communicating with people at different levels, etc.
Sample Answer 2
I decided to leave to work on a project that I'm very enthusiastic about.
You can use this answer if the role you are applying to suits your skills and values to perfection.
For example, you may have a keen interest in special needs education, Montessori methods, or inclusive education, and the school you previously worked at did not cater to such interests.
If your prospective employer offers specialist teaching opportunities or is working on a unique educational project, this is your chance to explain why you are the best candidate.
Sample Answer 3
I was looking for a new challenge where I could improve my teaching skills.
This is a good answer if your previous job offered no opportunities for career progression, or if you were only offered a few hours of work every week.
In order to be convincing, you will need to be specific about what skills you wanted to develop or broaden and always ensure they match the profile and requirements of the job you are applying to.
This will show you are a professional who can reflect on current performance without losing sight of future career development.
Sample Answer 4
I decided to take a volunteer role to see if teaching was the right choice for me.
This is another answer you can use if you are new to teaching. Accepting a volunteer teacher role (whether at home or abroad) shows that you have given careful thought to education as a career and that you made sure that this choice would be a good match personally and professionally.
Moreover, this will show employers that you already have some hands-on experience and are not afraid of challenges.
Sample Answer 5
I wanted to build on my existing skills and knowledge, so I decided to study full-time to focus on that.
Here you want to highlight that you wish to offer your best professional self to future employers and that you are serious about growth and training.
If you left a job in order to study, you should be able to prove that your studies made you a better teaching assistant, so be ready to demonstrate this using practical examples.
Moreover, this answer also shows that you can take the initiative when it comes to personal development.
Sample Answer 6
I wanted to broaden my horizon and work within a different key stage.
You can use this answer if you're applying to work with a different age group to that which you've traditionally worked with. For example, if you've previously been employed as a teaching assistant in a nursery but are now applying for a position in Key Stage 2.
You can use this opportunity to state how you feel that your skills are best suited to working with older children and how you look forward to helping children in this age group make greater progress.
If you have attended training that is especially suited to work with this demographic - perhaps Read Write Inc - you can use this experience to highlight the way in which you can apply that training in practice.
Sample Answer 7
I left my last job to raise my family.
Taking time out of your teaching assistant career to have your own children and fulfil your caring responsibilities need not be a drawback if you're competing against other candidates who have been working full time since qualifying.
After all, raising a family allows you to work with children every day - something which stands you in good stead for your teaching assistant post!
Make sure to follow up your answer with some discussion of how being a parent has helped you to gain a greater understanding of the teaching assistant role, and how your own interactions within the educational environment have given you a better knowledge of how to manage children and parents more effectively.
You can also mention any volunteering work you've carried out as a parent - perhaps helping out in your own child's nursery, playgroup or school as a parent helper.
10 Good Reasons For Leaving A Job
If none of the sample answers mentioned above applies to you, take a look at this list of reasons for leaving a job to see if they resonate better with your circumstances.
The role you were initially hired for changed and you didn't feel it was the right fit.
You set new career goals and decided that changing schools was needed to achieve them.
You were only assigned a few hours of work and you are now looking for a full-time position.
You were laid off (but only if it was due to redundancy or to changes in the school's structure).
You wanted to improve your skills and knowledge so you decided to quit work and study towards a professional qualification.
There were changes to the mission and values of your previous school and those changes were not in line with your own vision of education.
You were only hired on a temporary basis or as a supply teaching assistant.
Your teaching duties were very limited, so it was difficult for you to gain more experience.
You relocated to a new city or area.
The school where you worked was too far from your home and travel time impacted your ability to prepare for lessons.
Summing up
Throughout this article, we have covered some good reasons for leaving a job. When answering the question "Why did you leave your last job?", it is important to focus on showing how and why you are a good match for prospective employers and on making clear that you take your teaching career seriously.
Whichever reason you choose, make sure you talk about it in a way that shows you are focused on your career and show regard for your employer.